pleiliste: cinque canzoni che è fottutamente primavera!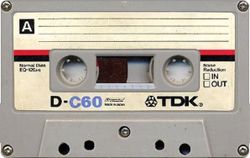 Mi scrive Mr. J. cinque minuti fa: "Benzina nel serbatoio ce n'è (ce n'è sempre stata), quindi spolverate le selle, accendete i motori, che è fottutamente primavera! Arriva la pleilista Spring12" e mi cadauna un cinque-pezzi-cinque per celebrare questa primavera estiva.
E infatti, è tempo di pleiliste di primavera, non siate timidi, uscite dalla grotta che qui fuori c'è caldo!
Avanti allora, e questo giro – per soddisfare tutti – si parla di canzoni e non di dischi:
gnappolo
Wilco – Black Moon
Cake – Opera Singer
Offlaga Disco Pax – Tulipani
Frank Black & The Catholics – Changing of the Guards (The Peel Sessions)
Dave Matthews Band – Exodus (The Complete Weekend on the Rocks Vol.8)
trivigante
Kaiser Chiefs – Little Shocks
Billy Cobham – Stratus
Hoodoo Gurus – Out That Door
Franco Micalizzi & The Big Bubbling Band – Hot Spots
Talking Heads – And She Was
Non siate timidi, ce l'abbiamo fatta anche quest'anno.