pleiliste: cinque la-canzone-dell'estate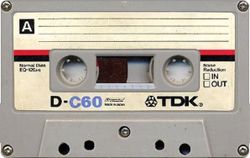 Volevate i singoli? Eccoli, e stavolta sono i singoli per l'estate.
Scavallato il solstizio, atto finale di questa primavera duemilaeundici che resterà nella memoria per bellezza e godimento, è ora di fare le danze propiziatorie per l'estate, perché sia degna di tanta meraviglia.
Quindi, nella migliore tradizione dei tormentoni estivi, avanti con la pleilista di cinque canzoni dell'estate, o per l'estate, così che i prossimi tre mesi siano, anch'essi, perfetti.
E si condivida e si colgano le ciliegine migliori, ché se forse non tira ancora un'aria nuova, almeno si cambia musica.
dj enzio:
White Unicorn – Wolfmother
When the Night Feels my Song – Bedouin Soundclash
Dancing with Myself – Nouvelle Vague
Centueuna – Salentorkestra
Protection – Massive Attack
trivigante:
Dreaming of You – The Coral
Sprawl II (Mountains Beyond Mountains) – Arcade Fire
Out That Door – Hoodoo Gurus
Chocolate Dimension – The Giraffes
Don't Sit Down 'Cause I've Moved Your Chair – Arctic Monkeys
Che è anche stagione di muovere i culetti, su.