pleiliste: i cinque dischi del cervo a primavera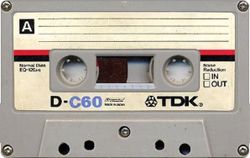 Partiamo facile: è primavera.
A primavera si sveglian le bambine alle cascine e Aprile fa il rubacuor, ma ci vuole la colonna sonora giusta.
Avanti, allora, con cinque dischi per la primavera 2011, senza barare: faremo sfoggio di cultura musicale più avanti, qui valgono solo i dischi che state sentendo ora, con i pollini e il caldino che risveglia le millevoglie. Non siate vergognini, chiaro che qui si giudicano pesantemente i dischi degli altri ma, alla fine dei conti, chi se ne caglia se la maledetta primavera comunque preme?
Inizio io, solo la verità vera:
Leningrad Cowboys & The Alexandrov Red Army Ensemble – Happy Together (1994)
Maxïmo Park – Our Earthly Pleasures (2007)
Deep Purple – Concerto For Group And Orchestra (1970)
Cake – Showroom of Compassion (2011)
Wolfmother – Cosmic Egg (2009)
Dai, datemi i vostri, peppiacere, che qui serve altra musica, altro che la giustizia sparnegata per il mondo dai giustizieri del piciu.